The Devoxx France conference is on the 2nd floor, of the Palais des Congrès. 
Les billets « Exposants » ne donnent accès qu'au Hall d'expo, avec les stands. C'est la zone blue on the floor plan below. 
Les billets « Conférenciers/Combi/Conf/Uni/Speakers » donnent accès à l'ensemble de l'espace (blue + rouge).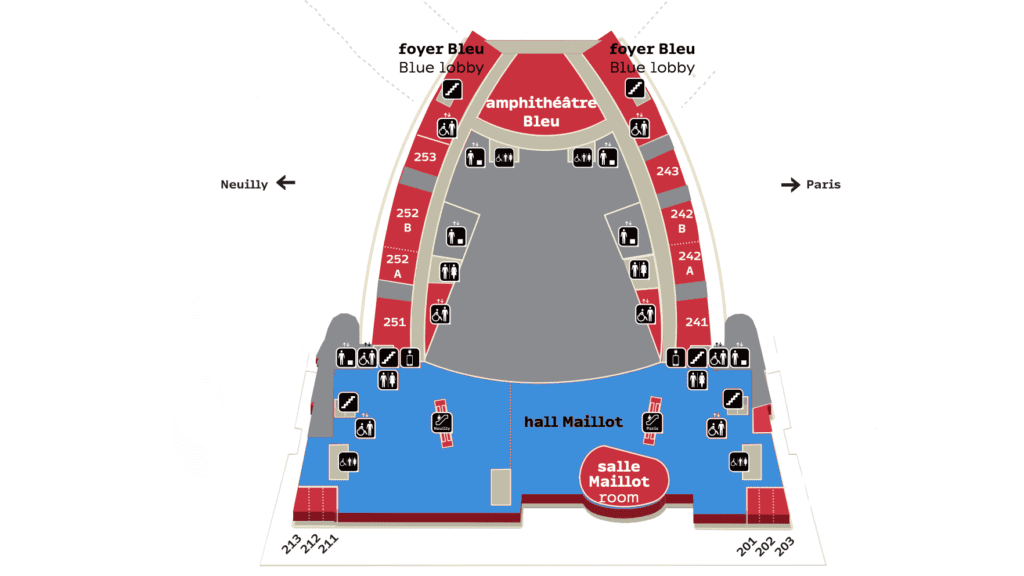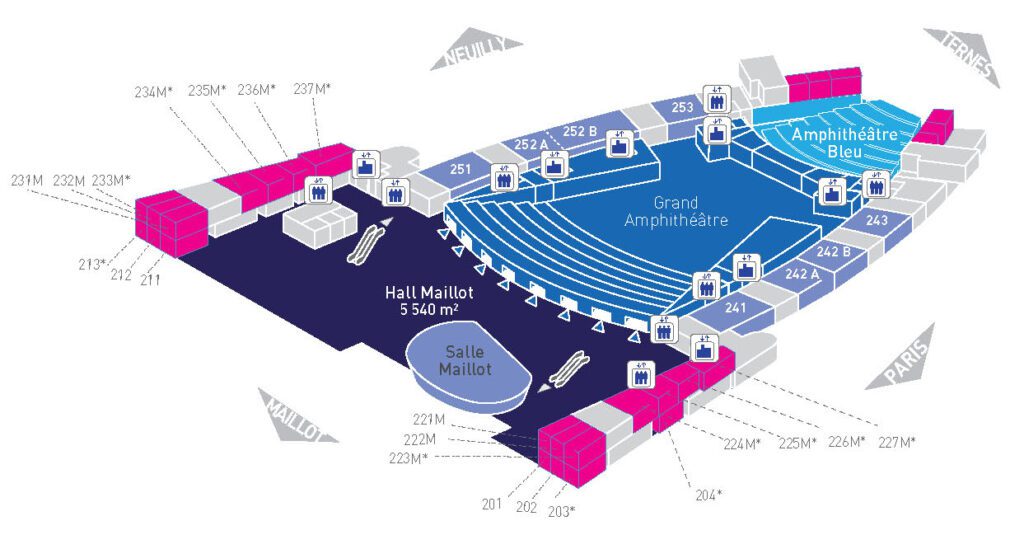 This is the exhibition plan from 2022, given as an example. The 2023 plan is not yet finalized. Booth numbers are given as an indication, and are subject to change. The choice of your booth's location is made after payment of the invoice. Stands are allocated on the simple principle: "first paid, first installed".